Wireless ISPs
Our wireless ISPs broadband access is designed to eliminate the problem of limited infrastructure in urban areas, poor copper quality due to distance and high cost of RoW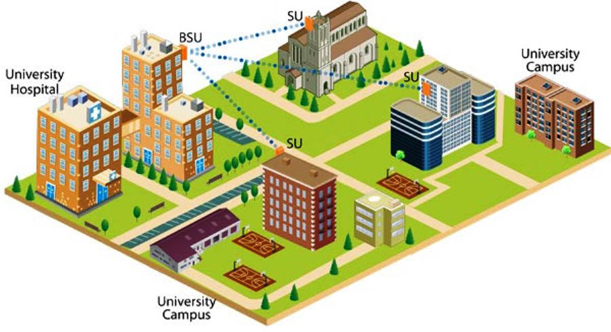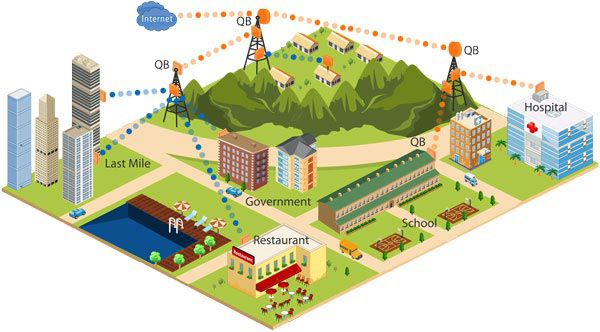 We Deploy more bandwidth to more clients
with Wireless broadband access
The Challenge: You are an ISP in with present or planned operation in urban or rural area in which the communications infrastructure is limited, copper quality is not good enough for DSL service, distances are longer than the DSL limits, or the local Telco owning the land network is your competitor?
The Solution: Wireless broadband. Voice & Data provides secure, fast and reliable wireless network connectivity that's easy to deploy. The infrastructure is light and installation is fast. So your users are connected sooner and the service income will start to flow before your DSL operating competitor installs its DSLAMs.
Wireless broadband access solution provides
a service infrastructure in which unlike DSL,
distance and bandwidth are no longer the limits for your business
Secure
Built-in, hardware based, AES (Advanced Encryption Standard) encryption ensures uncompromising 128 bit security to prevent unauthorized access to your network.. Sophisticated and secure network management options ensure that only authorized personnel, from secure devices will be able to manage your network. Unauthorized technical people behind a CPE, even if a network genius, can not alter their service features. All they can do is to disconnect themselves from the network.
Easy
Installing a Netronics wireless network connection is fast and easy. There's no need to acquire city permits or dig up the street, unlike constructing a cabled building to building infrastructure. Wireless broadband simplifies IT management by eliminating the need to install additional servers in a remote building and maintain multiple instances of enterprise applications. Netronics wireless products are an integral part of your network, making network management easy.
Manageable
With built in features like band width management and QOS your clients are more manageable with less back bone equipment needed, reducing the total cost of your infrastructure. No more extra routers are needed to provide bandwidth management, QOS or VLAN. As all hosts behind each CPE are recognized in the base station you have total control over all aspects of your client's activities on your network.
Fast in Deployment
Working in service business you have sensed the idea of "Time is money". With Wireless broadband access solutions you will penetrate the market before others as you will start connecting your clients in matter of weeks after you decide to use this technology.
Expandable
As an all-IP solution, a Netronics wireless broadband link is an integral part of your network. It can be used with devices such as an IP PBX, to expand telephony networks, video surveillance cameras, WiMAX solutions for roaming mobile access and new emerging technologies designed to take advantage of the power of wireless broadband.
Profitable
Service clients are paying for the capacity of their connections and as you will be able to provide more bandwidth you will have more income. Also as you can connect clients in longer distances you will be the ultimate choice for clients who are not in the service area of your DSL operating competitors.
Reliable
Our wireless network solutions enable you to connect remote locations at a distance of up to 30 miles. They are ruggedly constructed to withstand harsh environments and have a proven reliability. Netronics wireless broadband solutions utilize advanced OFDM non-line-of-sight (NLOS) technology to ensure reliability even in areas without line-of-sight and in extreme weather conditions
Wireless Connectivity Meets Wireless ISP Needs

Sharable CPEs
Each computer behind each CPE is recognized as a separate entity in the base station and the number of CPEs needed to connect your client is far less than the number of clients, as CPEs are sharable. Actually you need one CPE per location and within the location tens of clients can share the same CPE reducing the cost of CEP even lower than DSL in some cases.

IP Telephony
Meeting the needs of even high-volume call centers, a Netronics point-to-point wireless network enables up to 1,000 simultaneous high-quality voice calls (VoIP), or 288 calls per sector in point-to-multipoint applications.

Compact Base stations
With compact base station equipment and remote management features your presence is not limited to your offices or building you own. Roof top lease contracts will make any tall building a point of presence for you and from there you are few weeks away from connecting hundreds of new clients.

Outdoor Wi-Fi Connectivity
Using the migration path from WiFi to WiMAX you might have a WiMAX infrastructure connecting the WiMAX clients as well as the WiFi Access points connecting your fixed or nomadic WiFi Clients