Kiosk Panel PC
Applied Panel PC/ Monitor
NEXCOM fanless Panel PC adopts an all-in-one concept that integrates a single board computer, TFT LCD Panel with LED backlight, and user-friendly touch screen within a slick and compact NEMA 4 / IP65 chassis. Designed to serve as a flexible and reliable industrial computing platform, each Panel PC and Monitor is a compact, highly integrated, network-ready computer with exceptional I/O connectivity. The industrial-grade machinery computer from NEXCOM is designed for use in any light industrial environments.
Industrial Panel PC/ Monitor
NEXCOM heavy Industrial Panel PC (IPPC) is equipped with powerful Intel® Processor, TFT LCD Panel with LED backlight, and user-friendly touch design. NEXCOM Industrial Panel PC provides expansion slots for add-on boards in a NEMA4/ IP66 heavy-duty aluminum front bezel and vibration-resistant, its rugged design of aluminum chassis is suitable for any harsh industrial environments. NEXCOM heavy Industrial Touch Monitor (IPPD) shares identical appearance with IPPC series for the same harsh industrial environment application.
Human Machine Interface
NEXCOM offers a full line of HMIs (Human Machine Interface) with IP66 certified LCD front panel in sizes from 4.3" to 15". They are the ideal choice for demanding HMI applications including factory, marine and building/home automation. The JMobile software has more than 200 communication drivers available, allowing you to connect to a wide variety of control devices to support PLC applications and improve the efficiency of machine manufacturing.
Applied Panel PC/ Monitor APPC 0840T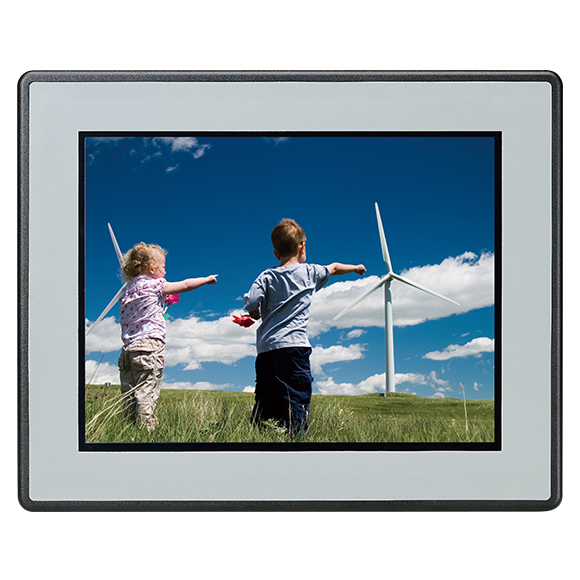 Human Machine Interface eLITE610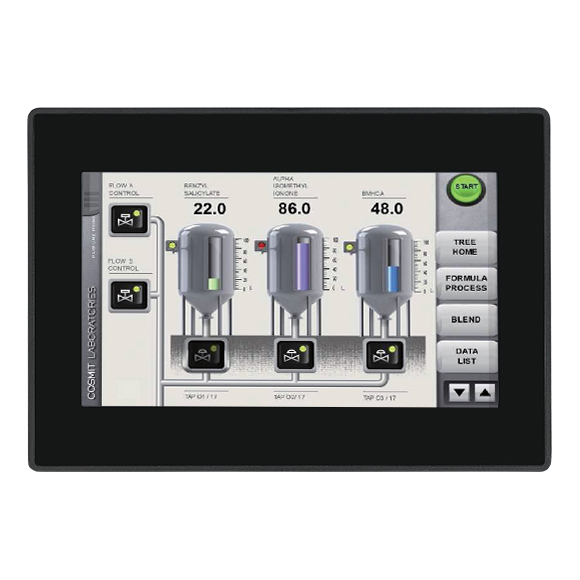 Industrial Panel PC/ Monitor IPPC 1040P